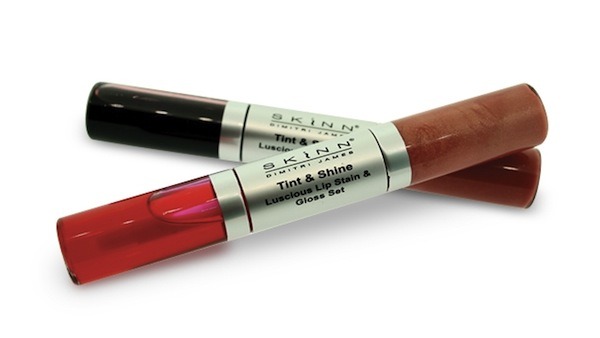 Fun Find– Want built-in color with a gloss finish?  Then take a look at Skinn's Tint & Shine ($18)  lip gloss & stain.  Containing an easy stain application brush on one end and a shimmering lip gloss on the other this duo works well for layering your lip look.  You can go as light or dark as you want and with two colors to choose from (Ciao Bella & Villa Rosa) you can create a few looks.
Ciao Bella is a fuchsia color that looks almost neon in the bottle but looks much lighter when applied.  The sparkly gloss is light and finishes the easy look.  Villa Rosa is great for an all-around, all season look.  It's slightly darker and works well with all skin tones.  Both are water-base and have an alcohol-free dye.
You can purchase Skinn Tint & Shine Lip Gloss online at the company store.
*Image from beautytidbits.com